FSU Faculty of Music to current 'previous, current and way forward for wind/band music' – Florida State Information
The Florida State College Faculty of Music and the College Musical Associates current the College Wind Ensemble live performance that includes alternatives from George Gershwin, Claude Thomas Smith, Hirokazu Fukushima, John Mackey and extra.
The live performance will happen at 7:30 p.m. on Tuesday, Nov. 8, in Ruby Diamond Live performance Corridor.
"We're very excited to current what we really feel is a live performance program that mixes the previous, current and even the way forward for wind/band music," mentioned David Plack, ensemble director. "This shall be a live performance for everybody that's not simply thrilling and enjoyable music, but additionally very emotional."
The live performance opens with Gershwin's "Cuban Overture." Gershwin, recognized for his jazz compositions, garnered inspiration for this piece from his travels to Cuba in 1932. Throughout his time there, he got interested within the Cuban percussive devices: maracas, bongos, claves and guiros, all of which might be heard within the overture.
Subsequent up shall be Rayburn Wright's "Shaker Suite." This piece is a brand new rendition of the traditional tune "Easy Items" that includes the brass part of the ensemble.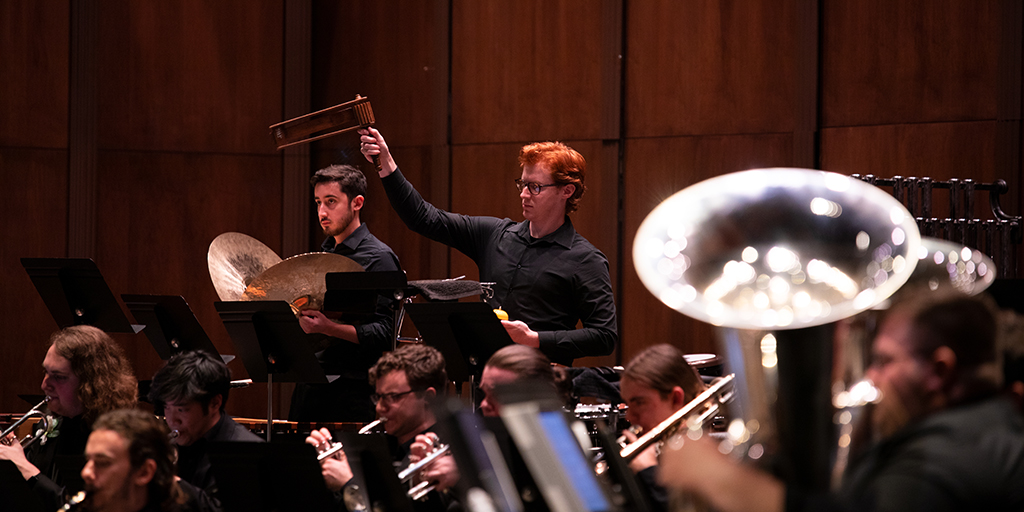 Smith's "Competition Variations" will precede the intermission. The USA Air Drive Band commissioned and premiered this piece on the fiftieth anniversary of the Nationwide Affiliation for Music Training.
"Claude T. Smith's 'Competition Variations' is certain to excite any viewers with its exhilarating opening, highly effective center part that includes a number of soloists and an iconic ending," ensemble member Mark Stevens mentioned. "It's certain to be a efficiency that every one will bear in mind."
Barber's "Overture to The Faculty for Scandal" introduces the second half of the live performance. Barber's first composition for a big orchestra is predicated on a play by Richard Sheridan, which facilities round scandals and gossip.
Mackey's "Hymn to A Blue Hour" and Fukushima's "Everlasting Memoir" (Saga of the Fortunate Dragon) conclude a night of various symphonic works.
To buy tickets, go to tickets.music.fsu.edu.
This occasion shall be live-streamed at wfsu.org/FSUmusic.